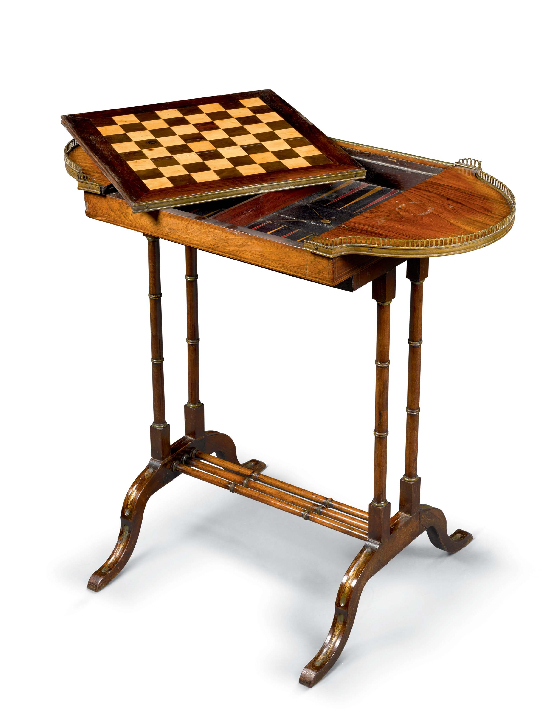 About the furniture
Backgammon and Chess Table after a design by John McLean
19th Century
Pull-out top with inlaid chess board to one side ovewr a tooled leather interior playing surface. Brass, parcel-filt, boxwood stringing, rosewood, satinwood and leather.
Made circa 1810
Provenance:
L. Loewenthal, London, 'Antique inlaid rosewood games table with brass gallery and mounts' 1950 (Laurence Olivier Archive, The British Library, London, MS 79840)
Underside metal label branded 'Barber / Dealer of Antique Furniture / Windsor' and a paper label stamped 'Sir L. Olivier'
Haynes Fine Art reserve the right to change details at any time.