Chelsea Flower Show
21st September 2021 to 26th September 2021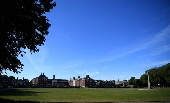 We are pleased to announce that we will be attending Chelsea Flower Show this year. For the first time in its 108 year history, RHS Chelsea is running over the latter half of September rather than May.
You can purchase Chelsea Flower Show tickets on the RHS website. There are a range of day tickets and packages available, with different prices for RHS members and non-members.
We look forward to seeing you there.
Opening hours:
Tuesday 21 September 8.00 – 20.00
Wednesday 22 September 8.00 – 20.00
Thursday 23 September 8.00 – 20.00
Friday 24 September 8.00 – 20.00
Saturday 25 September 8.00 – 20.00
Sunday 26 September 8.00 – 20.00
The Northern Antiques Fair
30th September 2021 to 3rd October 2021
The Northern Antique Dealers Fair Limited is returning to stage the annual Northern Antiques Fair from Thursday 30 September to Sunday 3 October 2021.
"With items from antiquities to the present day offered for sale, the fair encompasses thousands of years of design and craftsmanship to delight both connoisseurs and those simply looking for a shopping experience with a difference" says Ingrid Nilson, Fair Director.
We look forward to being part of an exciting event covering a broad spectrum of art and antiques in a brand new venue at The Garden Rooms at Tennants.
Light refreshments will be available close to the Fair entrance but booking is strongly advised for the renowned café and restaurant within Tennants: www.tennantsgardenrooms.com
There is ample free parking with designatated disabled spaces.
The fair will be staged within government and local authority guidelines, details of which are available on: www.northernfair.com
The Garden Rooms at Tennants
Harmby Road
Leyburn
North Yorkishire
DL8 5SG
Opening hours
Thursday 30 September:
11.00 – 18.00
Friday 1 October:
11.00 – 18.00
Saturday 2 October:
11.00 – 18.00
Sunday 3 October:
11.00 – 17.00