Henry Redmore
British 1820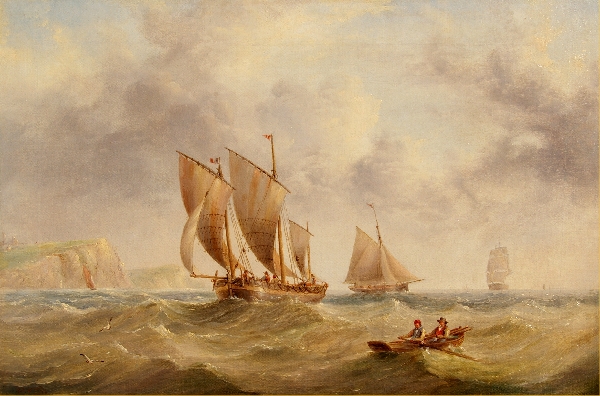 Henry Redmore is recognised as one of Britain's finest marine painters. His earliest works show the influence of the Scottish marine painter, William Anderson (1757-1837) who resided in Hull for some time. John Ward (1798-1849), another great marine painter from Hull, may well have worked with Redmore.
Many of Redmore's works depict shipping in the Humber estuary, off the Yorkshire coast and in the harbours of Whitby and Scarborough. He also visited the South West Coast of England, and pictures are recorded by him of Torbay and ports on the Devon and Cornish coast. It is probable that he travelled to Holland and Germany, with Hull playing an important role in trade between Britain and the continent during the 19th Century.
The serenity, stillness, sense of colour and above all the high standard of draughtsmanship account for the popularity of his paintings. The attention Redmore paid to detail shows that he was a careful delineator of shipping and it's activity helping to create the unique atmosphere in his work appreciated by 'Sea going folk' and admirers of marine paintings alike.