John James Bannatyne, RSW
British 1836 - 1911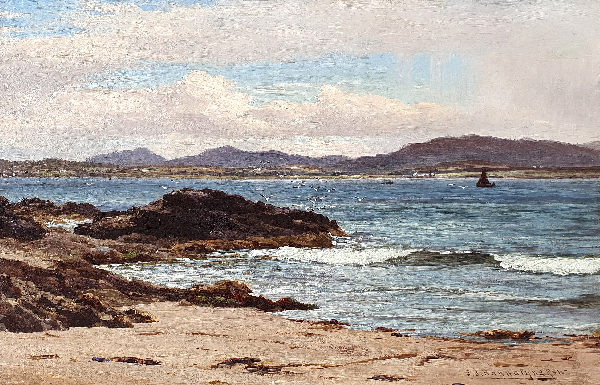 John James Bannatyne was a London landscape painter and watercolourist whose subjects were mostly views of Scottish Lochs.
He exhibited at the Royal Academy from 1869 until 1886 and also at Suffolk Street and the New Watercolour Society.
Living as he did in the Industrial Age, Bannatyne was among the many artists who took advantage of the new railway network, which allowed him to search out new and inspirational landscapes. He was drawn to North Wales, The Lake District and Scotland.
The influence of the Industrial Revolution in Britain was both economically and artistically far reaching. The North of England prospered as mill and factory owners generated a vibrant and strong economy. Many such men became great patrons of the Arts creating a huge demand for paintings by artists such as Bannatyne that were to adorn their new homes and boardrooms.