Noel Harry Leaver
British 1889 - 1951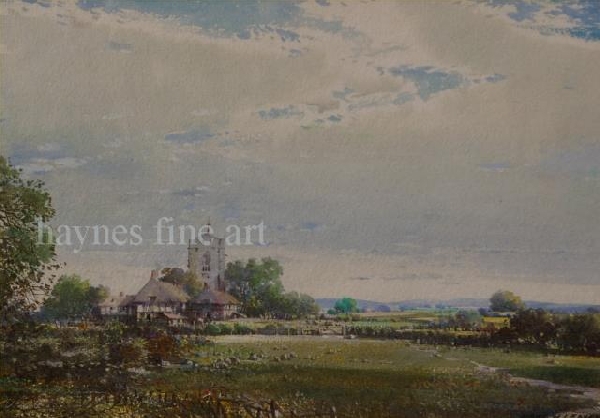 Noel Harry Leaver was born at the School House in Austwick, a North Yorkshire village near Settle, on 23 March 1889. In May of the same year the family moved back to a village near Burnley. Noel was christened at Worthorne Parish Church, which has a long connection with the Leaver family.
Noel was educated at St James's School, Burnley where his father Peter was the Headmaster. He stayed there until 1902 and then attended the Burnley School of Art, which he entered at the age of thirteen. He became a general craftsman and Art Master at the Halifax School of Art and was awarded R.C.A. (travelling studentship) 1911 and R.I.B.A. 1912.
Leaver exhibited widely during his own lifetime and his paintings of British, European and Middle Eastern subjects are popular with collectors. His work is notable for the hot blue skies, which often contrast with shadowed buildings.