William Hemsley
British born 1819 fl. 1848 - 1893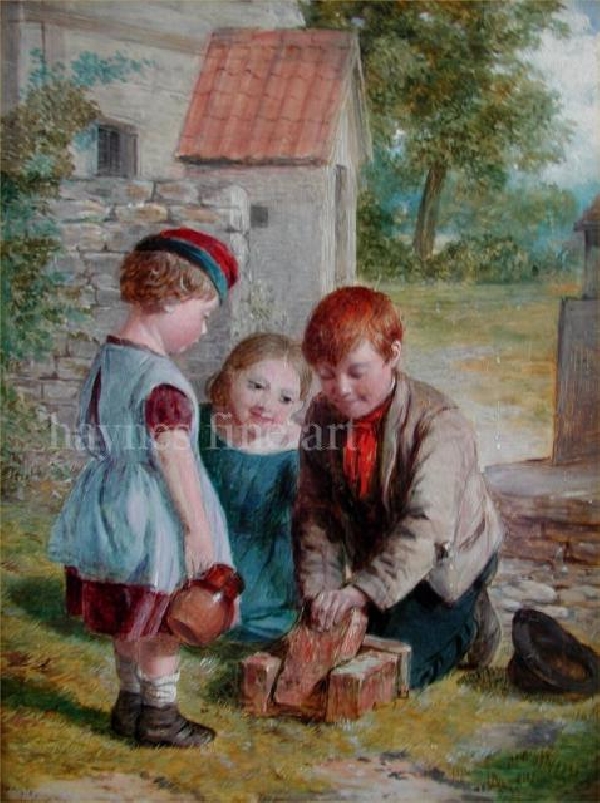 William Hemsley was a London genre painter, the son of an architect. Initially he followed his father's profession, and taught himself to paint in his spare time.
Hemsley's genre scenes of everyday life, which are usually painted on a small scale, follow the gentle tradition of Webster and F. D. Hardy. He was, like them, fond of painting children at play.
The artist travelled quite widely in Germany and Holland. Hemsley exhibited at the Royal Academy, British Institution but especially at Suffolk Street of which he was a member and later vice president.